---
[The Original Shootout]
[NEWS]
[FAQ]
[Methodology]
[Platform Details]
[Acknowledgements]
[Scorecard]
Measurements while N varies
N is the number of echos the client requests from the server.
---
---
The following graph is similar to the graph on the index page, but here, N is much smaller, and startup costs may be more prominent.
---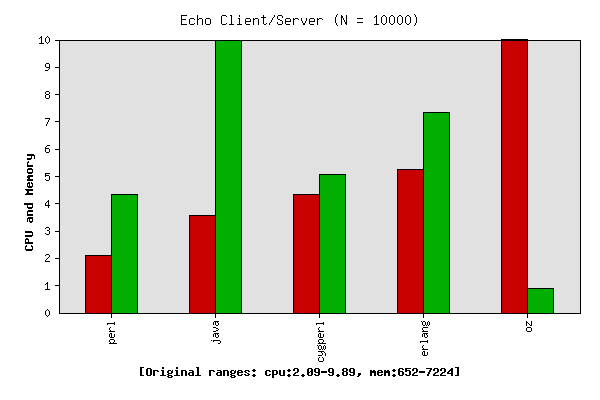 [Note: Values have been normalized to fall in the range of 0-10 for aesthetic reasons. Original value ranges are included on the X-axis.
---